cENTIGO INVITES YOU TO AN INSPIRATIONAL BREAKFAST EVENT
- MAKING BUSINESS FROM YOUR DATA!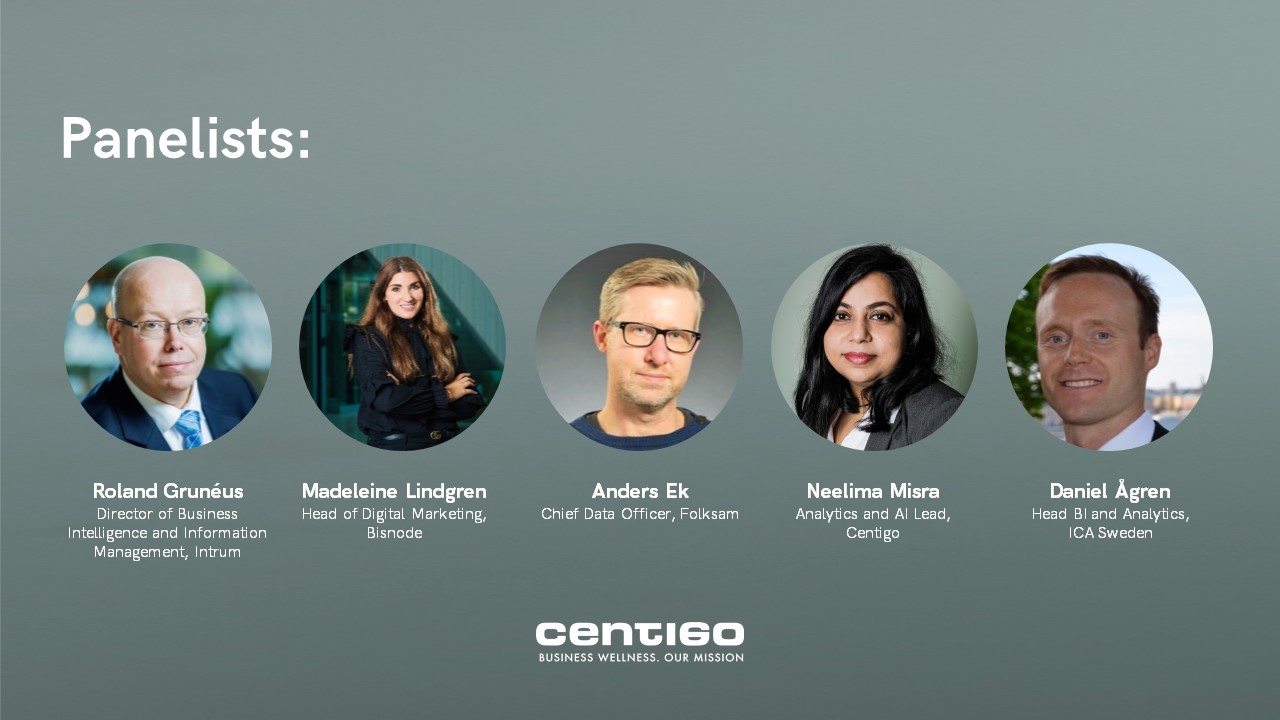 Are you really utilizing and maximizing business from your data? This is an event desinged for innovative learning, offering networking opportunities and to help you to avoid the most common traps that keep you from acheiving your objective of being a data driven organization.
During the event our panelists will share their experiences and best tips on how to better utilize and make business from your data.
Are you a business leader focusing on leveraging data for business transformation? Then this is an event for you, giving you valuable insigts to accelerate your transformation.
Speakers:
Anders Ek, Chief Data officer, Folksam

Roland Gruneus, Head of BI, Intrum

Madeleine Lindgren, Head of Digital Marketing Bisnode

Neelima Misra, Analytics and AI Lead, Centigo

Daniel Ågren, Head BI and Analytics, ICA Sweden
Date: Wednesday, 19th of September 2018
Time: 07:30–09:30
Where: At the Centigo Office, Vasagatan 16 (10th floor), Stockholm
Please register via the form to the right no later than the 14th of September to ensure your seat.
---
Agenda
07:30 Mingle and breakfast
08:00 Introduction and context setting
08:10 Panel discussion
08:50 Concluding notes
09:10 Audience questions and mingle
09:30 Optional demo
We hope to see you there!